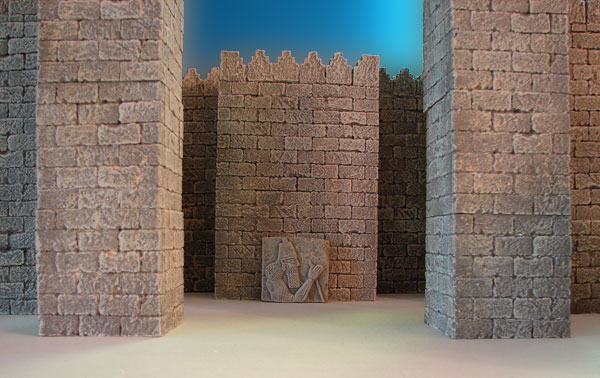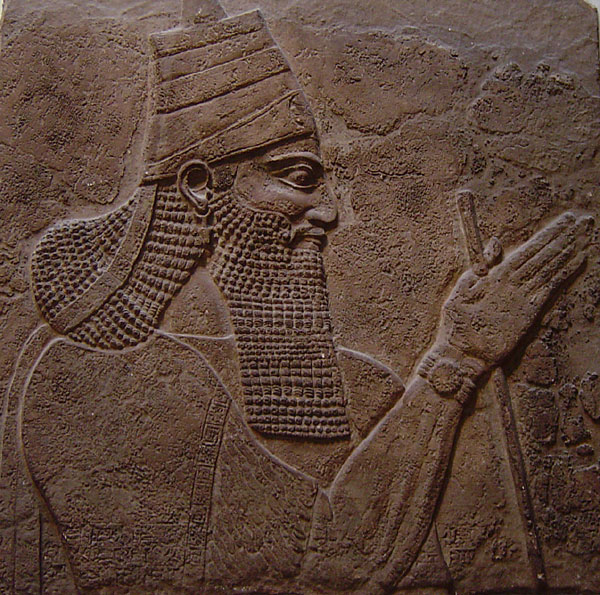 Fragment of a gypsum tablet from the palace of Nimrud. It is 3 feet 7 1/2 inches tall and bears the portrait of Tiglath-Pileser III, he is wearing a pointed crown with long hair and beard, held in place by ribbons. He is also wearing a bracelet on his wrist and carries the staff of kingship in his right hand.
Tiglath-Pileser III (Akkadian: Tukultī-Apil-Ešarra) was a prominent king of Assyria in the 8th century BC (ruled 745–727 BC) and is widely regarded as the founder of the Neo-Assyrian Empire. He is considered one of the most successful military commanders in world history, conquering most of the world known to the ancient Assyrians before his death.
An Assyrian artist has given us on a relief this portrait of the fierce and inexorable Tiglath-Pileser III. It comes from his ancient capital at Nimrud. When this terrifying monarch, the real founder of the Assyrian Empire, ascended the throne in 745 BC. it was the beginning of the end for the northern kingdom of Israel.
"In the days of Pekah king of Israel came Tiglathpileser king of Assyria, and took Ijon, and Abelbethmaachah, and Janoah, and Kedesh, and Hazor, and Gilead, and Galilee, all the land of Naphtali, and carried them captive to Assyria." - 2 Kings 15:29
Tiglath-Pileser's own words in his annals of "The Campaigns against the west, and against Gaza and Damascus" (733-732 BC.) says, "All their people and their goods I carried off to Assyria."